Nina had a playdate with her friend Olivia on Saturday July 2nd. It was Jill's birthday, and her friend Emily (who shares her birthday) came up with her son for a couple days in the afternoon. Naturally we went to Wolf Trap for summer concert #3 to see The Little Mermaid (the colorblind casting was a delightful surprise). We didn't stay until the end, and still didn't get the kids in bed until after 11.
Sunday we went to the Smithsonian Folklife Festival where we watched The Hebei Golden Eagle Acrobatic Troupe and The Wallenda Family Troupe. Nina tried walking on a tightrope, and rode the carousel before we had lunch at the popup Irish pub there (the Irish Spring Rolls were delicious, as was the alcoholic popsicles). That night Jill's nephew Jake came to stay with us.
Tuesday July 4th I took Nina and Jake to buy fireworks and we set them off later before taking the dock boat out on the lake to see the big booms. Wednesday we went to Tysons Corner for Shake Shack. We enjoyed a lot of fajitas in July as Nina decided she liked the marinade I tried (Pappasito's secret is pineapple juice).
Thursday Jake went home and we headed to summer concert #4: Natalie Merchant at Wolf Trap. Still kind, still generous. Bonus: the kiddo fell asleep in the car, and we still got her in bed with only minor fussing. Saturday Nina and Jill went to see the dance of the daughter of one of Jill's coworkers while I worked on the boat, then Sunday Jill and I picnicked with some of her knitting friends at Wolf Trap and saw summer concert #5: Neil Gaiman. I was delighted to hear some Good Omens cut scenes.
Thursday July 13th I noticed this was an accurate look inside a place if you're a fan of American Gods or just weird roadside attractions. Saturday we picnicked at Arrowbrook Centre Park to see The Pietasters (my favorite ska band I went to high school with) and discovered Shantytowners Bill and Andrea had conspired to make a Lego version of Shantytowne.
Harold Cannon, late father of best bud Chris, made an album in 1958. After having an poor quality version for years, 2 copies popped up on eBay within a year. The first arrived snapped in half, but the second came from England in decent condition. I ripped it and put it up here Thursday.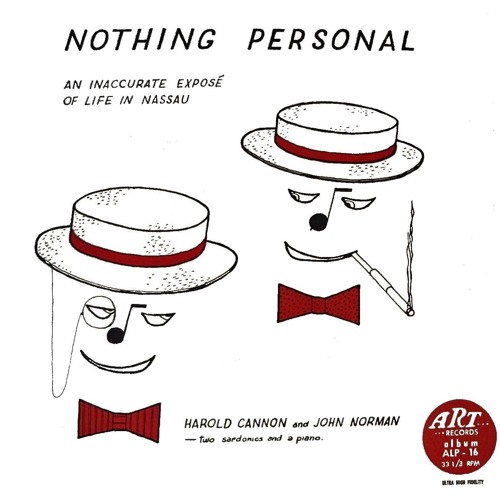 The next night was Friday the 22nd and I'd bought tickets to see Robbie Schaefer previewing his new musical. Jill ended up had to work so I brought Nina with me. Unfortunately a panel on the bottom of my car came loose on one side on 66 and dragged on the ground. Luckily I always carry rope and after spending 5 minutes on the pavement after getting off in Rosslyn it held ok. We were almost there and hungry, so we drove the rest of the way to Shirlington on side streets and had dinner at Busboys & Poets, then walked over to Signature Theatre for Summer concert #7. The repair held on the slow trip home on 7, and Nina decided she was a big fan of "Stupid American". Saturday was supposed to be a free Eddie From Ohio show at Arrowbrook Centre Park but got rained out, so we just went to Reston Town Center and had dinner at Hen Penny.
Sunday morning I flew to Boston where Chris picked me up. We hung out at his house, then hit the road to Connecticut where we stopped at These Guys Brewing Company in Norwich for dinner (good beers, okay South Asian Beer Wings & Lobster Tater Tots). Then we drove over to Mohegan Sun for summer concert #8: Queen + Adam Lambert. Great show, almost as good as the company. The capacity was 3,935. May have been smallest venue on the tour – certainly felt like it. I took the train and subway early in the morning so I could catch an early flight and be back to work by lunchtime. I found out Nina had started her first knitting project while I was away.
Thursday July 26th was summer concert #9: Regina Spektor and Ben Folds. Alas, we didn't stay for her encore when they performed together (school nights are tough). Saturday was the start of our summer vacation, up early with our first big stop at Jill's dad's house for lunch (with Meme and Robin and her family), then stayed at Jill's sister's house for the night (they had just bought an Alexa and everyone had fun interacting with it).
Sunday morning (after Nina and Ava got to play outside) we drove to my sister's house in Hingham – their first houseguests! We went to the Hingham Harbor Beach where Nina and Josh played in the sand, then we helped make spaghetti for dinner. Later we went out for Nona's Homemade Ice Cream (we all got kiddie scoops because they were huge).
Monday the 31st we drove up to Pemaquid where we met my mom and my uncle – their uncle had a cottage up there and they used to come up during the summers when they were kids. The first night we went down to Pemaquid Seafood where I had a delicious lobster roll, then Jill and Nina decided to walk back the half a mile to the house we all stayed in.